Stockton Window Washing
Stockton Window Cleaning is a local leading window, gutter, screens, and solar panels cleaning organization. We are a team of experienced, qualified, licensed, and skillful individuals who have been associated with the cleaning industry for many years now.
Our professional cleaners' combined experience allows them to take up any kind of project and solve the unique challenges faced by many people in our community. The trust and support of our clients have allowed us to provide a variety of services.
Interior
Solar Panel Cleaning
Exterior
Rain Gutter Cleaning
Our Services
Our company takes pride in the fact that we are not limited to a specific type of cleaning. Instead, our customers can rely on us to be available for any cleaning services with any kind of requirements. The gutter system, interior, and exterior windows, screens, and solar panel cleaning are the most prominent cleaning services offered by us. If you have any special cleaning requirements, you should get in touch with us as our professional cleaners are capable of handling any challenge you might throw at them.
Exterior Window Cleaning
We are experienced in cleaning both the inner and outer sides of the windows with soap and water. The amount of time that it takes to clean the windows in a residential property is dependent on the size and number of windows. Even if the process takes a little bit of time, you can expect premium quality services.
Our responsibility is to make your windows look perfect and attractive to the people. It is needless to say that first impressions really count, and we consider it our duty to make the exterior of your building look exquisite and captivating to the visitors when they visit you at your residence or workplace. Maintaining your windows' exteriors is one of the most cost-effective and easy methods of enhancing your property's overall look.
Interior Window Cleaning
Making the exterior windows look clean and tidy is only possible if the interior is also well-maintained and thoroughly cleaned. However, normally the interior of the windows is much dirtier than the exterior as people do not pay much attention to the interior parts and think that only the exterior is important. It is detrimental to the overall condition and life of the windows.
Indoor parts of the windows are vulnerable to sticky handprints, finger marks, dirt, and dust accumulating over time and minimize the amount of light coming through your windows. Moreover, greasy marks are often present on the windows, especially the ones present in and near the kitchen. Hence, it is important to get them regularly cleaned by a professional windows cleaning service like Stockton Windows Cleaning.
Screen Cleaning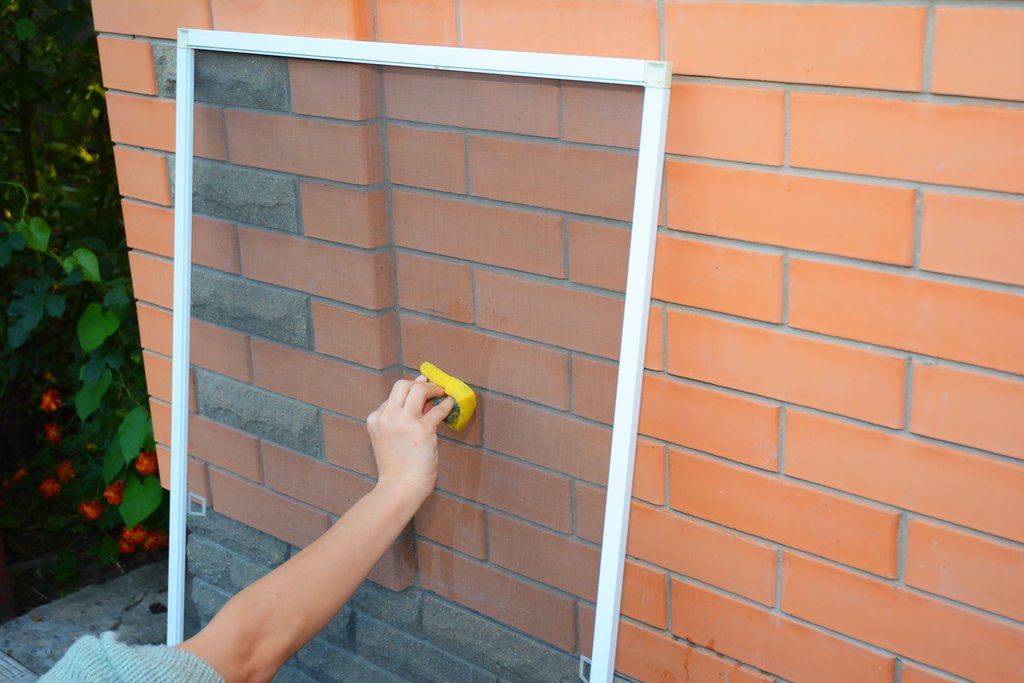 Our screen cleaning services include brushing off the screens to enhance air quality and visibility. Our expert cleaners know about suitable cleaning agents for various types of windows and screens. Furthermore, our professional cleaners will use an appropriate screen cleaning machine to make the screen look as good as new. Sometimes the screens are too old or fragile. In that case, we will wipe the screens to get rid of the accumulated dirt.
Solar Panel Cleaning
Stockton Window Cleaning also offers solar panel cleaning services. We know that compared to other types of structures and surfaces, solar panels are quite complex and have to be delicately handled while cleaning. You should remember that having your solar panels as clean as possible is essential to take full benefits from them. The accumulation of dirt, pollen, droppings, and other pollutants can cause a loss of up to 25% of the energy production every year. You can save this significant amount of energy by availing our solar panel cleaning services.
Our job is to make the solar panels as good as new and make them shine, providing better and efficient performance. Moreover, regular cleaning also increases the efficiency and lifespan of the solar panels.
So, if you are suffering from a sudden drop in the output of your solar panels and are not able to identify any reason for it, you should get in touch with us. Most of such issues are usually associated with the level of tidiness of the solar panels. If you have already ruled out the impact of weather on the solar panels or any technical fault, the panels are probably getting adversely impacted by dirt and dust. Hence, they need proper cleaning by professionals like us.
Solar panels are vulnerable to a lot of contaminants like tree sap, dropping, dust, leaves, and general dust accumulating on the solar panels over time. Such pollutants reduce the amount of sunlight reaching the photovoltaic cells and adversely impacting the efficiency of the solar panels. Other problems can include:
-A huge drop in the output of the solar panels, which means you might not get sufficient power.
-If the solar panels are not properly and regularly cleaned, it can greatly reduce the lifespan of the panels. You might need to replace them sooner. Hence, it will cost you a greater amount of money than just getting professional services to clean the solar panels once in a while.
-Permanent staining is highly possible, leading to a permanent reduction in the output of the solar panels.
-Poor maintenance and condition of the solar panels can badly affect, or even void, your warranty, depending on the rules and regulations set by the solar panel manufacturer.
Rain Gutter Cleaning
Gutter overflowing can cause significant damage to your property and neighborhood. Therefore, we are offering gutter cleaning services. For the efficient working of gutter systems, you should get it cleaned at least twice a year. We have qualified gutter cleaners to remove any debris and waste from the gutters and unclog the gutters. It can avoid further serious issues like a leaky roof and water damage to your property's interior and exterior.
Clogging of the gutters is very common due to the accumulation of leaves, debris, waste, and other material. If the clogging is ignored, it can lead to severe leakage in your property. This issue can easily be prevented by availing of our professional gutter cleaning services.​
Book Now
We love to clean, and it shows. Tell us about your cleaning needs, and we'll send you an estimate.